"Education is the movement from darkness to light."
Allan Bloom
Tomorrow school starts for us here. So for the last month and a half there have been all kinds of back-to-school sales. I'm excited because I love the start of school. It means new pens, fresh paper, spiral notebooks, pencils, and all kinds of office supplies and tchotchkes. And the excitement and anticipation of starting new classes.
There is always something to learn and I love that. I love learning new things or ways to make things I know better, interesting or relate to other things; getting those "Aha" moments. I would love to go to school forever if I didn't have to do the tests or get a grade for the class but just to be able to be there and soak up the information, and participate in the assignments.
For the next 30 days I will be starting a class where I will focus on what I have learned each day.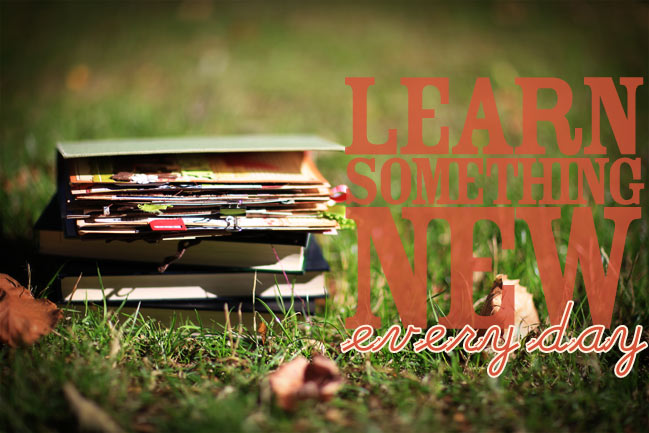 I would like to share my findings with all of you, hopefully on a near daily basis. I will also be compiling it in a tag book album. This won't replace Project 365 but I am sure it will heighten my awareness each day. I'm excited, I'm in anticipation, and I'm nervous. All the same feelings for the start of school. I wonder what I'll learn? I hope I can keep up with the assignments. I can't wait!
TTFN