A couple weeks ago I listened to a conference talk about tree rings and flying (two of my favorite things) by Pres. Dieter F. Uchtdorf. He pointed out that one can tell when ideal conditions occurred and when they weren't so good
by looking at the cross section of a tree
.
[image source]
There is visible growth between the rings when there was plenty of water but when there was drought the ring are closer together with very little growth happening.
As a fighter pilot and later a commercial airline pilot, he ties things back to his experiences. He explained that flying through turbulence, one with little experience would think it best to increase speed in order to get through them quicker. This really isn't the best course of action. It is more times than not best to slow down.
Nature can teach us vital lessons. When we go through stressful, trying, turbulent times, we too need to slow down. Take time to care for the basics in life. Uchtdorf related a great story of football coach Vince Lombardi teaching his team about the basics. He knew his team of experienced players could not become champion players until they had taken care of the basics.
So what are the basics?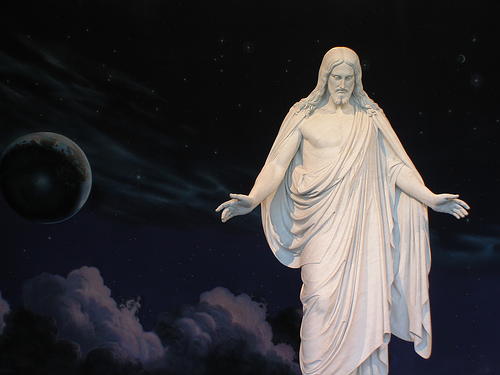 1.) Improving your relationship with Heavenly Father and His Son.
2.) Nurture family relationships.
3.) Build relationships with a few close friends.
4.) Accept yourself.
I also happened upon a guest post on Tsh's blog, Simple Mom called Fruit vs. Roots. The post written by Lisa Byrne of The Well Grounded Life brought out some simple, basic ways to take care of yourself during the turbulence in life. Lisa reminds us if we want better fruit, which I think we all do - we want to be happy, loving, productive individuals - then we need to take care of the root, which I believe are the four basic items that Uchtdorf listed. You can read his full message here.
Over the past year or more I've said, "No" to a lot and have felt somewhat guilty about that. After hearing Uchtdorf's message I find I was intuitively starting to do some of the basics he outlined. During that time I started this blog and have used it as therapy. It's given me an avenue to accomplish some of those basics. Mostly the last one: accepting myself for who I am.
This blog has given me time to reflect, think introspectively, and write. Thank you, dear reader, for allowing me this opportunity. I feel like I am on an upward path, finally. Those of you who have left comments will never fully realize how much strength I have drawn from them. Thank you.