For now, Project 365. Life. Simple as that.
1.9.11 Sunday: At the start of the week I had thought about doing "portrait" pictures this week. But as you'll see down the post I'm not very good and I didn't stick with it. ;) AND I"M OK WITH THAT!
I took this of My Mann while he was reading Sunday night. He wears contact to help him see close up but he doesn't like the prescription to be too strong that it takes away from the clarity of is far vision. It's a dilemma for him at times. And this is one of those cases. Look closely. You'll see he is wearing two pairs of glasses while still having the contacts in his eyes. As the day wears into night his vision also wears down. You gotta love that Mann, lol.
1.10.11 Monday: Tried to catch My Boy. This is the only normal one out of a handful of character type faces he pulled. The camera goes on and the clown emerges. You gotta love that Boy, facial hair and all.
1.11.11 Tuesday: Portrait of My Sweet Pea. She's more accommodating to my picture taking than My Boy. While I like the composition of this photo I wish it was sharper. Alas, practice, practice, practice.
1.12.11 Wednesday: I took a portrait of Yellow M&M watching my herb tea.
1.13.11 Thursday: I happened to look out the dining room window at some wood My Mann had picked up from a neighbor who had just cut down a tree, and I noticed the butterfly in the wood.
I spent the evening enjoying the many unexpected situations of air travel. Door to door service. The plane is pulling up to the terminal. Love these tiny airports for this reason.
1.14.11 Friday: Here with my sister. Not a flattering or well take portrait by any means. It was taken late at night (really very early the next morning, like 1 AM). My Heavenly Father knew I needed her in my life. More times than not, I feel she should have been bore first since she is the wiser and more spiritually mature sister. Not only is she is the best sister and my best friend she also anchors me when I go off kilter or over the deep end. I'm glad we look so much a like.
1.15.11 Saturday: Visiting my sister here in New Mexico the weather is a chilly 28 degrees Fahrenheit while at home I understand it's a beautiful warm 74 degrees.But my sister and I have been having fun. Jedi Dog was on the bed trying to see what I was doing so I couldn't get a clear picture.
Hope you have a week filled with beautifully simple moments.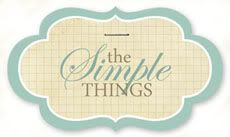 Ciao y baci mis amicos.
Blessings.