This has been an exhausting week! By the time Thursday came around I had trouble staying awak to get home, so I laid down to take a nappera after work and didn't get up until the next morning in time to get ready for work again. I guess I needed the sleep.
I love these simple pleasures of life.
1/16/11 Sunday: I was trying to take a minute to post my Project 365 and Jedi Dog wanted to sit in my lap and rest his head on my hand, preventing me from doing anything but paying attention to him.
How can you resist those sad eyes. You'd think that we ignored him for the last three days.
Or maybe it's because we've kept him up till 1 and 2 in the morning for the last few days.
1/17/11 Monday: Last day at my sister's. Our little scrapbooking retreat has come to an end. The last few times I've left her a note on the mirrored closet doors in her scrap room. Today was no exception. I added another before leaving.
1/18/11 Tuesday: While I was away my package from
Stacy Julian
arrived! How exciting! The Project Life Kit Stacy graciously gave away arrived, but I had to wait until after work to finally open it up. Thanks, Stacy! I've started setting it up and pictures are being printed to put in the book.
1/19/11 Wednesday: Today's picture of the day is taken per the prompt given by Becky for her Project Life. A satellite picture of your home. I love being up against the wild open area.
1/20/11 Thursday: The excitement today was watching the lift off of the Delta IV Heavy rocket from Vandenberg Air Force Base. The reason there is such a big ta-do about it is because it is the largest rocket (a massive 23-story rocket - 235 feet tall, to be exact) on the west coast.
The pay load on this rocket is a top-secret spy satellite for the U.S. government capable of snapping pictures detailed enough to distinguish the make and model of an automobile hundreds of miles below.
So, now the top secret is out.
I guess it's not so top secret is it?
1/21/11 Friday: I had my third cranio-sacral therapy session today and it was wonderful. I come out of there so much more relaxed than having a full body massage. On the way home I stopped for an errand and saw the Magnolia trees blooming. Beautiful.
1/22/11 Saturday: Tonight My Mann and I went to see
Unstoppable
. I really enjoyed the movie. So full of suspense. It kept me on the edge of my seat for just about two-thirds of the show and unaware that I ate all the popcorn until the damage was done.
I wonder if I enjoyed it?
I think I did.
Did I?
Yeah, how couldn't you?
A pretty good way to end another week of 2011. I hope you have a great week full of the simple pleasures of life.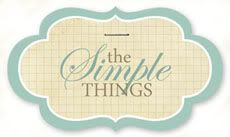 Ciao y baci mis amicos,
TTFN