It's been a great week. But, first I want to share one of the simple moments that gave me joy this week.
Due to living on a hillside facing east we have an early sunset since it goes down behind us. We are in the shadow by early evening and rarely do I get to enjoy seeing anything as lovely as this sunset earlier this week. Usually it's blue sky turn to dark blue. This time the clouds were just right to catch the sun's rays. I had to stop my dinner preparations to freeze this moment with my camera.
You can follow the Simple as That link below to share your simple moments.
OK. Now for Project 365
1/23/11 Sunday: I started my day out with a breakfast for champions. Smoothie and a beautifully decorated (which you can fully appreciate) cupcake the My Sweet Pea did. She is taking a cake decorating class and we are reaping some of the calories, I mean, rewards. Tee, hee.
1/24/11 Monday: We had a surprise visit from a friend who brought by this wonderful treat. The simple decadent Red Velvet Dream Pie. I tried to abstain but I caved in. It was delicious!!!
1/25/11 Tuesday: Next to work we have there is a field. On the edge of this open field there is a tree. Last week and again this week as I drive into the parking lot I've noticed this large red-tailed hawk perched in said tree. Today I walked over toward the tree to get a picture of this guy. He didn't stay to long there as he was distrustful of my presence.
1/26/11 Wednesday: Being inside all day I miss the sun. After work I caught my shadow, in the parking lot, playing.
1/27/11 Thursday: Some more fun cupcakes made and decorated by My Sweet Pea. Aren't they purrty?
1/28/11 Friday: Today the superintendent of our school district retired. Dr. M. was a great superintendent and will be greatly missed.
1/29/11 Saturday: My Gyro! What a delicious way to end the day.
I hope you have a a pleasant week.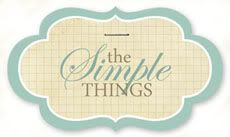 Ciao y baci mis amicos,
TTFN